If you're already planning to visit western Uganda you will find adding Ruboni community camp, ideal. If you have already decided on this trip or still conteplate if you should take it, please find important information you must know about the lodge location and attractions you can visit on your journey.
Ruboni is accessed from the sole highway that connects all other attractions of western Uganda. This road connects from Mugahinga/ Bwindi, up to Murchison falls National Park. It is therefore ideal to have a day or night break at Ruboni Community Camp to relax in the Rwenzori foothills as you explore western uganda region from south to north.
From the location of this lodge, you have a pool of attractions to explore in the surrounding villages. these include, the village forest trail, the hill trekking tour, the village culture walk, the nature walk inside rwenzori mountains national park, the village community center where you meet the local life, Rwenzori coffee experince and th multiday treks inside the Rwenzori mountains or overnight treks in the village.
To the south, you have Queen Elizabeth National park (48km south). Guests are able to set off early morning to take a morning game drive in this park and or return for dinner at Ruboni community camp, after the safaris. If you're on public transport, the camp can arrange a guide that can make this transfer and safari. To the far south, you find several National Parks and attractions. These include; Queen Elizabeth national park (50km)  Bwindi gorilla forest (4 hours 196km), Mgahinga Gorilla National Park (341km), other attarctions in the way include, Kalinzu forest, Kyambura gorge, Rwenzori founders, Kilembe mines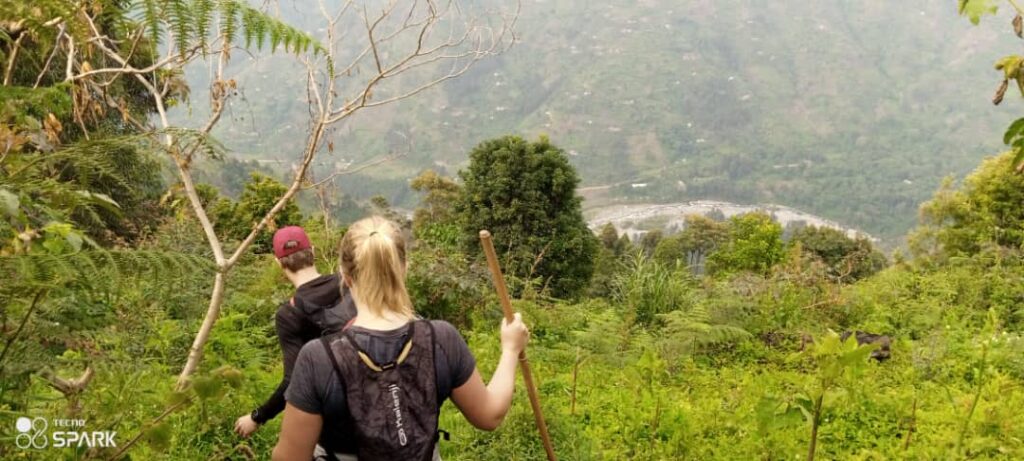 To the north, you have Kibale and Semuliki National Parks around Fortportal (100-140km north). The other four National Parks are just one day's journey from Ruboni. These include; Murchison Falls National Park, and Lake Mburo National Park. T
Some people like to explore the local communities around Kasese and fort portal districts. In this area you will find; Toro amabere cultural tour, Tooro botanical gardens, Rubona baskets workshop, Bunyangabu beekeeper community, the crater lakes area, and other interesting local areas visiting the farmer communities on the hills.
You can contact us today, to arrange your stay at Ruboni community camp, participation in the village tours or to arrange the treks into the Rwenzori Mountains. You can also request for transfers and we will be happy to link you to reliable tour guides.