At Ruboni community camp, we have two categories of rooms. The self-contained and non-self-contained. Our bed settings are single twin or double basis.
Our self-contained rooms are spacious with a private bathroom and toilet per room. These rooms can be easily fitted with double beds on request. In the non-self-contained rooms, guests use shared bathrooms and toilets in a ratio of one toilet and bathroom per two rooms.
The non-self-contained rooms are slightly smaller, and we have no chance to create double rooms out of them.
Our rooms are furnished with beds, beddings, seating furniture, bathing soap, towel, bathroom sandals, mosquito netting, electricity with charging outlets, and running water. Currently, we have hot water in some rooms and the other we refill the hot water tanks. However, in a short while, we are working on water heaters for all rooms to be implemented within the year 2022.
All our facilities including the rooms and restaurant have a balcony facing the mountains. This is a great feature that most guests like as they have an opportunity to view these beautiful mountains all the time of their stay at the lodge.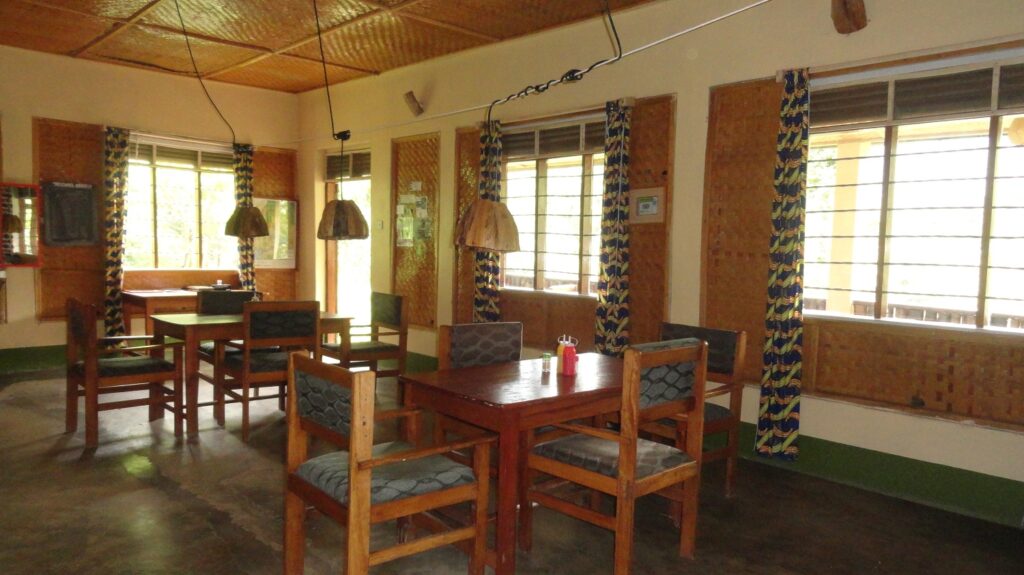 Our prices for the rooms are charged per occupancy. Each of the two guests pays a full rate that we charge per person on bed and breakfast. You can refer to our current prices here. We don't join guests who are not from the same group in one room. If one guest takes the twin room, we lock the second bed but the guest still pays for only one bed taken,
Other spaces of interest at the lodge are; the restaurant, bar, and parking area. The restaurant serves all meals on order starting from 7:00 am to 8:00 pm. Meals can be served earlier or later on request. our parking area is private and secure through the night. It can take 5-7 cars at a time. In most cases, it is available to all our guests and has never been full.
If you have any other specific questions about our rooms, please contact us